Post an advertorial article to popularize news on the web about your products or services.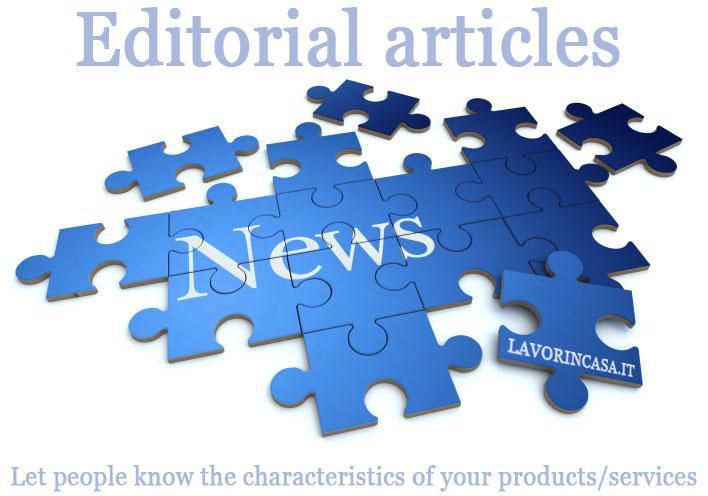 The advertorial service offers the advertiser the opportunity to communicate the characteristics of their product or service on Lavorincasa.it and also index the web page corresponding to the piece of information, in all the major search engines, including Google news.
In this way the information can be read not only by users of Lavorincasa.it but by any person who makes a search on Google.
1.700.000 Unique users monthly read our news and our tips

The article is written in a journalistic style so, that the information can be perfectly integrated with the themes and graphics of the portal and then enjoy the full confidence from our readers.

In fact the user who reads our articles is interested in learning more details and characteristics of the information relating to the products or services offered and then, accordingly to request additional information to the advertiser.


Features of the advertorial service: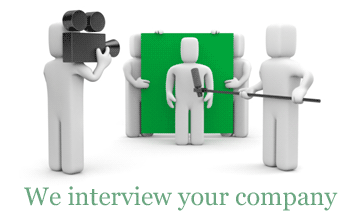 Promotional references of the company visible for 12 months on the page of the article
Showcase and short article visible for fifteen days in the Home Page of Lavorincasa.it and Homexyou.com
Indexing of the web page with the keywords contained in the title of the article;
Maximum visibility of promotional references of the company with the logo and direct links
1200 words text written by one of our journalist, professional of the sector
Possibility for the advertiser to respond to comments or requests from readers.
Included in the price, the possibility to place a video on our Youtube channel
Cost of first publication €45/ month including all the services listed above
Option newsletter: article sent to all our registered users
Sharing on our Facebook page
Optional. Purchase of articles already published on the portal and indexed on Google.


Opportunity to buy editorial articles on web pages already indexed in Google and that enjoy excellent visibility.

---
CONTACT WITH MARKETING OFFICE FOR FURTHER INFORMATION

Send a request to info@lavorincasa.it